ok.. so i havent posted for a while, (very sorry) so im gonna post bout my life real quick....
on thursday and friday i performed in seussical the musical at school, it was a sucess. $800 the first night.. which is really exciting. it all goes to the drama department and it makes me happy.. i didnt fall of f the stage doing my cartwheel. splits :)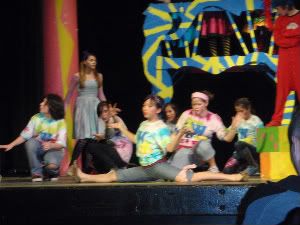 the look:
coat of black mascara
thick black eyeliner
lipgloss
brown "scars"
(also in the other shows i had green eyeliner streaks down my eyes :)
also im no longer single (:
1/23/09 7:47 pm
- joe stefani
i love him right now